You deserve fair legal representation
Family law is all we do. And we've been doing it here in Central Texas for a long time.
Serving Travis and Williamson counties
We have the experience that can
make a difference in the success of your case
Divorce
When people get married, they have no intention of dissolving that marriage later. However, things can change over time and the marriage can break down for one reason or another.
Child Custody
and Visitation
Mothers and fathers can have strong and differing opinions about what is in the best interest of their children. As the children mature, their needs may change.
Division of
Property
Dividing up belongings and responsibilities can be emotional, difficult, and extremely stressful. The law is designed to make things as fair and straightforward as possible so that both parties walk away from the marriage with what they should.
Grandparent's Rights
Adoption
Termination of Parental Rights
Protection Orders
Name Changes
Children's Protective Services (CPS) Cases
Collaborative Law Divorces
Paternity
Legal Separation
Modification of Child Support
Modification of Child Custody
Child Support Enforcement
Spousal Support
We work hard to deliver a high quality service.
Our aim is your complete satisfaction.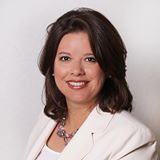 Rachel Hernandez
Going through a divorce is a difficult process for any person and you want someone who is experienced, compassionate, and attentive. Rachel Hernandez offers all of these.
Rachel has had the privilege of working as a family violence prosecutor with the Travis County Attorney's office for 4 years, gaining invaluable trial experience. She then went on to work as a senate policy analyst and legal advisor to Senator Juan Hinojosa. And for the last 7 years of her career, she has dedicated herself to the practice of family law in Travis and Williamson Counties. As a complement to her litigation background, she is also an experienced Collaborative Law practitioner.
Rachel graduated Cum Laude from St. Edward's University in Austin, TX in 1994 and graduated from the University Of Texas School Of Law in 1998. She is originally from the small town of Port Lavaca, TX where her father is a county court at law judge and her brother is also an attorney.
She lives in Round Rock with her husband, their two children and a Jack Russell terrier.
Past Employment
Senator Juan Hinojosa's Office, Policy Analyst/Assistant General Counsel
Travis County Attorney's Office, Assistant County Attorney
Slater & Kennon, Associate Attorney
Weinman & Associates, Associate Attorney
Bar Admissions
Texas, 1999
U.S. District Court Western District of Texas, 2006
Education
The University of Texas School of Law, Austin, Texas J.D. - 1999
St. Edward's University, Austin, Texas B.A. - 1994
Professional Associations and Memberships
Texas Bar Association: Family Law
Texas Hispanic Criminal Defense Association
We understand that this is a very stressful time for you.
We always keep your end goals in mind.
We care about our clients
Rachel is an outstanding attorney! Her calm demeanor and vast knowledge of the legal system helped me to get through a very difficult divorce without losing my sanity. Rachel knows the judges and how the courts work. I was well prepared for all the legal matters that arose during the divorce process. I would definitely recommend Rachel to anyone in need of a knowledgeable, competent attorney.

Pflugerville, Legal Issue: Divorce
I just finalized my divorce after a long laborious process. I chose to work with Rachel Hernandez and she more than proved her value as my counsel. From our initial interview, I knew she was the right choice as she was more familiar with an invisible disability that I have than my wife of 18 years. She helped put together a hybrid custody agreement so I have a good amount of time to see my 3 boys. She made herself available on issues that needed immediate attention. And she rolled with my quirks and helped me understand what transpired through the whole divorce process very well. I highly recommend Rachel Hernandez.

Austin, Legal Issue: Divorce

Even if your divorce is peaceful,
you need an attorney fighting for your interests.